Poor ideas on how to target luxury tourists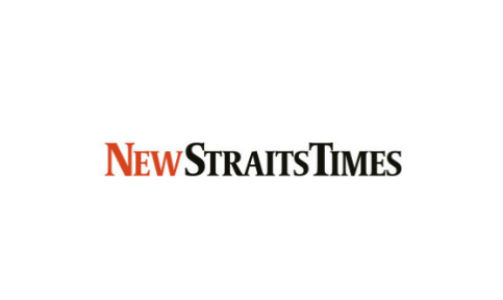 NST, November 21, 2013
By Fauziah Ismail | fauziah@nstp.com.my
COMPLETE PACKAGE: Improve facilities and services to meet the needs of tourists MOST of us have travelled locally and abroad either on business or for leisure. Even if it was for business, we would take a few days off to take in the sights of the destination we are in. So when I wrote about Malaysia's tourism plans for next year and 2015 a fortnight ago, friends were quick to call and text message to share their own views. Readers of this newspaper wrote in via email.
While they supported the government's move to make tourism one of the major revenue earners, they find that the industry is sadly lacking in creativity and the facilities to lure luxury tourists the country is targeting. An old friend, who used to be an active player in the local tourism industry, in his hour-long phone conversation with me pointed out that while the government is targeting the luxury tourists, he feels that the industry lacked the facilities to meet their needs. "Why (target) luxury tourists?" he asked to my question on why the government is looking at this category of travellers.
"It's because they spent more in terms of accommodation and transportation than, say, 1,000 backpackers and others put together. "But this is not just about building more five- and six-star hotels. "We have to look at the other things, such as ground transportation and tailor-made packages for them," he said. He also asked if the authorities had done enough study on the luxury tourist market. A quick search on the Internet showed that the luxury tourists fly first or business class if not in their private jets or sail their luxury yachts, stay in five-star hotels in the city, shop for leading brands and dine in the best restaurants.
They are the "last- minute" holiday makers, who do not plan their vacation. There is no seasonality where they are concerned. They holiday throughout the year. They look for safe and stable destinations. They prefer full-serviced airlines instead of budget carriers. They have their own distinct needs on food and drinks, type and level of customer service, shopping and sightseeing. Luxury tourism aside, an English expatriate on his second tour of duty in Malaysia, pointed out there is more to Malaysia than just the KL Twin Towers and the Rafflesia, as featured in the commercials.
"Look, mate ... I've been here long enough to know, for example, you have a vibrant night life. "Westerners want to know that. You have a thriving economy but that message is not seen back there (in the UK)," he said over lunch last week. Reader Farouk Khan, in his email to me, highlighted the museums, which he said "could be the new item required to uplift our otherwise very predictable tourism campaign and slogans".
However, as a regular visitor to the art museums in Kuala Lumpur, he said he was disappointed with the poor quality of curatorship and management of these assets. "The products are there, the art, the buildings, everything has been made available. "The lack of human resources to develop our art institutions to an international standard is appalling. "The fact that the Petronas gallery, Bank Negara Museum and Balai (Seni Lukis Negara) are all failed art institutions while Singapore pushes itself as the centre of art in Southeast Asia and is the interpreter of the culture in the Nusantara is in fact shameful. "It is something that needs attention and greater public awareness or things at these museums will get only progressively worse," he said.
Farouk wrote that fine arts are a major aspect of tourism everywhere around the world, especially in newly developing societies. It is big in Singapore, Hong Kong and the Middle East. "It is time we develop world-class museums and art galleries, both for local pride as well for being tourism draws," he added. As for my English friend, the world's largest flower did entice him to take his family to the Rafflesia Information Centre near Kota Kinabalu eight years ago. Only, they didn't quite enjoy it because of the staff's failure to communicate information, something he said the authorities should also look into. "We got to the museum, saw the exhibits and then asked the staff there where we can see the flower in its natural habitat.
"We were told it was just out back and for us to follow the arrows. We walked for a bit. Then, the forest got denser. We saw people walking back, so we thought it would just be a short walk there. "We walked on and didn't see anyone else for an hour. "We saw some people and we asked how far more we have to go. "They told us another hour and a half. My boys were in flip-flops and had ants crawling all over their feet. "We turned back. I told them I'll get them the video on the Rafflesia instead."