On The Boil In Bath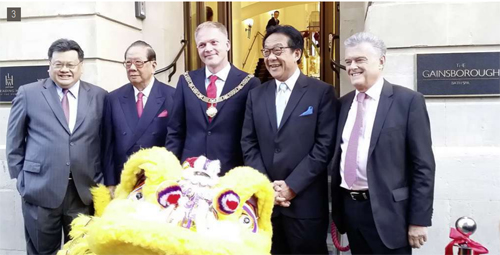 The Star, October 25, 2015
Tan Sri Francis Yeoh couldn't help teasing his audience. He recalled how a March 2002 Sunday Telegraph headlined an article: Who the hell are YTL? It was about an unknown Malaysian company unexpectedly beating out strong contenders to buy a water and sewerage utility called Wessex Water in South-west England from the scandal-ridden Enron Corporation.
The article ended with the cliff-hanger: "They (Wessex Water's customers) more than most will want to know what happens now that Kuala Lumpur has discovered Bath." On Sept 29 this year, they got their answer with the official opening of the Gainsborough Bath Spa owned and operated by YTL Hotels and Resorts. Yeoh, YTL Corporation Berhad's managing director, who made the reference to the Telegraph article in his speech, said the group, after steadily investing in Britain, was seeing the effects of the investment. The new hotel is just the latest but certainly not the last of YTL projects in Britain.
When YTL bought the Bath-based Wessex Water, it had a reputation as one of the worst repeat polluters in the UK. No one wouldhave guessed that by 2013, it would become an award-winning company achieving 100% compliance with sewage treatment discharge standards. If water brought YTL fame and a good reputation in Bath and the region, it continued to flow in good fortune for the company. The following year, Bath, the only place in Britain with natural hot springs, wanted to celebrate the opening of the Thermae Bath Spa, which would bring back the city's spa culture after a long break of almost 30 years.
At the request of the city council, Yeoh invited his good friend Luciano Pavarotti to perform with Placido Domingo and Jose Carreras – thefamous Three Tenors — at a free concert. YTL footed the entire bill as it saw it as a gesture of goodwill andaway to mark its entry with Wessex Water. By doing so, Yeoh got to know the man who was given the 50-year operating licence for Thermae spa, Henk Verschuur.
Yeoh's brother, YTL Hotels and Resorts executive director Datuk Mark Yeoh, struck up a close friendship with Verschuur, sharing interests like sailing. According to Peter Rollins, Gainsborough's marketing and communications director and unofficial historian, from Roman times till the 18th century, there were public baths and up till the late 1970s, people could soak in in the ruins of the ancient Roman baths, located just a stone's throw from Gainsborough Bath Spa hotel.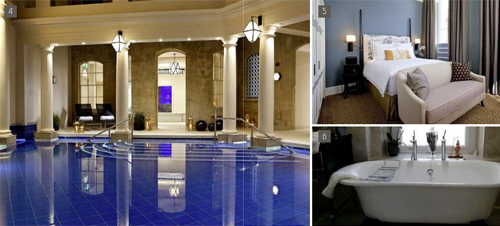 "People called it the 'Roman rendezvous' and came wearing togas and Roman costumes. It was great fun," says Rollins. But in 1978, the authorities banned bathing at the Roman pools because they had become a health and safety risk. Bathonians were outraged but several private sector attempts to revive the spa culture failed because of the enormous costs involved. Then in 1994, Britain's National Lottery was introduced to fund arts, sports, charities and national heritage projects.
After several bids, Bath received £8mil which made viable a business case for restoring some of the old buildings and constructing a new public bath spa facility. Verschuur, a Dutch national who ran a successful thermal water spa business in Europe, beat 50 other bidders for the operating licence. The concert on Aug 7, 2003, was a spectacular success watched by 50,000, ending with a firework display. It is still remembered fondly by Bath residents. Although Thermae was ready and set to open in the same month–the building was up, the 80-member staff trained and brochures printed – and allowed the Three Tenors to tour the place, it didn't open because a major problem surfaced after the concert.
"Basically, the problem was with the paint that had been used in the pools – the architects blamed the contractors for poor workmanship and the contractors blamed the architects for giving the wrong specifications. The local council, who were the project managers, could not resolve the issues. As the operator, we were stuck in the middle and quite powerless," explains Rollins who was then working for Verschuur.
Because of the dispute and remedial work required, it took another three years before Thermae opened and the original cost ballooned from £26mil to £40mil. Thermae, the first UK spa that wasn't based on club membership nor set in a hotel, is open to anyone who pays £32 to enjoy a couple of hours at its pools and steam rooms and more for a host of spa treatments as well. Critics didn't think it would work but it did. It has 350,000 visitors a year.
Meanwhile, another property next to Thermae was languishing. This was the old Bath College of Art and Design which had sold the premises to a local developer in 2005 who intended to build a hotel. But the 2007-2008 global financial crisis erupted and left the developer's plans in tatters. "Henk got wind that the property was available and informed Datuk Mark," says Rollins.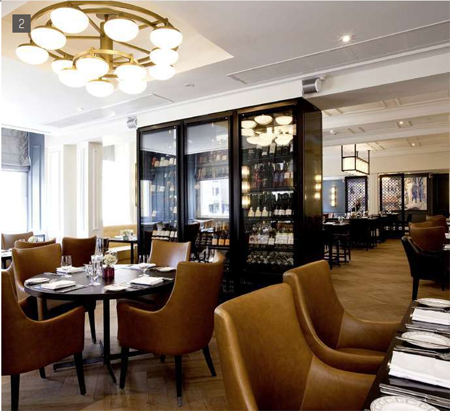 As Mark Yeoh recalls, the hotel project was stuck for five years. The Bath local council was also trying to get YTL interested. "We finally did the deal (in 2012) because we had the right expertise, including a construction arm and hotel experience, to take on the project." After nearly 10 years of neglect, the buildings were in a bad state. ("They were derelict and occupied by pigeons and rodents," was how Francis Yeoh described them in his speech.) But they were still Grade II heritage listed structures, and that meant "almost everything you do, needs the consent of a conservation officer which took a lot of time. Because of that, there was a delay of 18 months," says Mark. In the end, it took three-and-a-half years of refurbishment and construction of a new wing,
an underground walkway to link all the buildings and a borehole for the new thermal pools.
But the story was not done. In 2011, Verschuur was stricken with cancer and after he recovered, he decided to step back and sell his Thermae operating licence. There was much interest as the spa was a huge success. Verschuur, however, as the driving force and visionary behind Thermae, was not willing to hand over his baby to just anyone. He sought out his pal Mark and pointed out that the Gainsborough and Thermae would complement each other.
"They sealed the deal for YTL to take over the operating contract literally over a handshake," says Rollins. The handover to YTL took place in early 2014 and Verschuur announced his retirement. Sadly, in the winter of that year, Verschuur's cancer returned and he died on April 21, 2015.
"I lost a dear friend but gained so much from him," Mark tells me, probably recalling Verschuur's words during the handover ceremony: "I am confident that its future is in safe hands."
That is still not the end of the story. In August, YTL Hotels acquired yet another jewel: Monkey Island hotel on the Thames, near the village of Bray where it already owns three refurbished cottages.
"We are going to close down the hotel and refurbish it, just like Gainsborough," says Mark, "but this property is Grade I listed so it's going to be an even more difficult challenge."
More ambitious is YTL's winning bid two months ago for the 135-acre Filton Airfield, north of Bristol, where the Concorde made its maiden flight in 1969. YTL will build a township comprising 2,600 houses, offices, schools and a hotel in a £800mill redevelopment plan that could take 20 years to complete.
"Yes, we have been in UK for a long time and are in for the long haul. We know the environment pretty well. With our track record in construction and hotels, we are quite confident," Mark says with a smile. It doesn't look anyone in Britain will be asking who the hell are YTL ever again.
Back