YTL's Wessex Water wins Best place to work accolade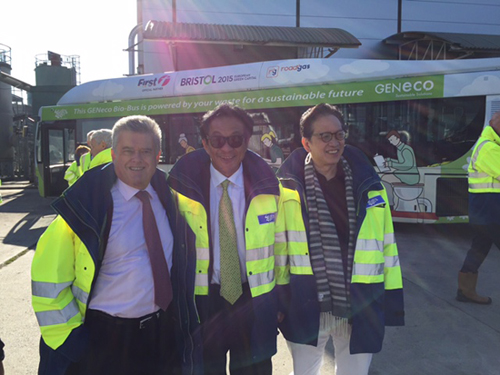 North Somerset Times, 9 October 2015
Bristol Wessex Billing Services Ltd (BWBSL) beat business from across the country to scoop the title at the UK Customer Experience Awards.
The company is a owned by YTL Corporation's Wessex Water and Bristol Water and staff are responsible for managing the bills of 2.5million customers who are supplied with water in the Bristol and Wessex regions.
Tan Sri Francis Yeoh, Managing Director of YTL Corporation said, "Once again a YTL owned entity wins an important global award for Customer Service Experience. I can wax lyrical about how great we are as an institution, but truthfully it is to the many unsung heroes within the YTL group that have achieved this. I am grateful to them and so proud of them. I also give all the honor to our Lord Jesus Christ for blessing us continually."
A team of 360 staff serve customers from their offices in Clevedon Road and out in the field across the region.
The business prides itself in exceeding customers' expectations and engaging with employees and bosses are delighted their hard work has been recognised with an award.
Charley Maher, managing director said: "This has to be one of my proudest moments since joining BWBSL and is a true reflection of the hard work and dedication of all the staff that makes BWBSL a great place to work."
The awards are in their sixth year and recognise and reward outstanding achievement in customer experience across all sectors.
Winners are selected by a panel of judges made up of experts from within the industry.
Neil Copping, managing director of Awards International, said: "We are truly inspired by all the best practice showcased at the UK Customer Experience Awards.
"We have seen many outstanding examples from companies who are doing amazing things in customer experience and as a result have reaped the benefits in terms of business growth and customer engagement.
"Today gave us the opportunity to acknowledge those companies and celebrate with both the finalists and the winners."
Back