Mariah Carey loves YTL's Starhill Gallery, Kuala Lumpur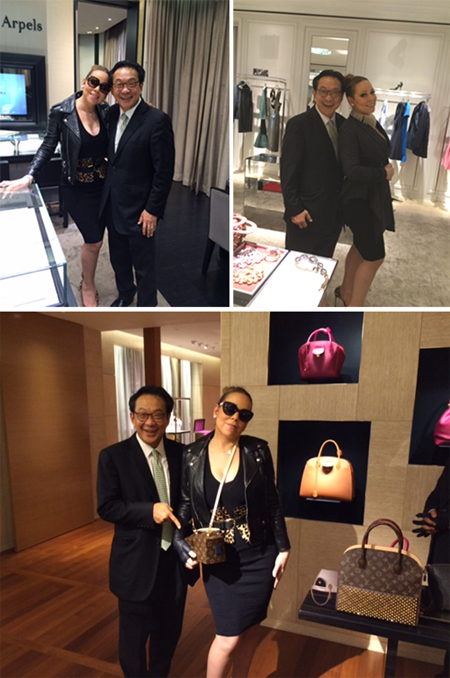 Kuala Lumpur, October 23, 2014
YTL Managing Director Tan Sri (Dr) Francis Yeoh spent the evening accompanying Mariah Carey as she shopped at tony Starhill Gallery, Kuala Lumpur's iconic shopping destination.
Mentioned in The New York Times as one of the Top 31 Places to visit, Starhill Gallery is a landmark of distinction and is regarded as Asia's premium shopping centre. Attracting millions around the world, Kuala Lumpur has been listed by CNN as the 4th best shopping destination in the world after New York, London and Tokyo.
The American diva arrived in Malaysia for her 'The Elusive Chanteuse' tour and began posting on Twitter about her shopping excursions and cooking activities in Kuala Lumpur.
Carey and Tan Sri Francis had a marvellous time shopping as they visited Louis Vuitton, Dior and Van Cleef & Arpels amongst other high-end boutiques at the mall, playfully posing for pictures along the way.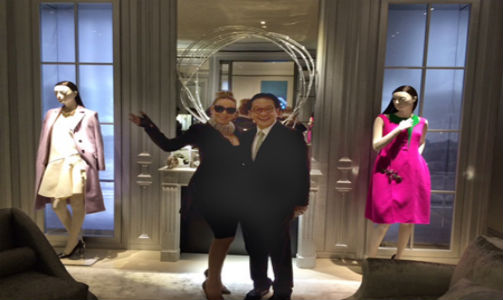 Heavily escorted by bodyguards, Carey who donned a black ensemble was spotted exiting a boutique, before stopping for autographs and pictures with her #lambily members and posed for hordes of excited fans who were patiently waiting for her at the mall's premises.
Carey posted about her trip via her Twitter handle @MariahCarey, alongside pictures of herself and her 3-year-old twin boys Moroccan and Monroe as they dined in a restaurant at YTL's Ritz-Carlton Kuala Lumpur.
Carey looked stunning, dressed in Dior as she posed for a picture before leaving for Stadium Merdeka, where her concert was held.
Posting on her last night in Malaysia, Carey said "Thank you Malaysia for sitting through the thunder, lightning and fire with me! You were amazing #KualaLumpur #TheElusiveChanteuseShow".
Back