Feast Village Starhill Gallery Presents Pak Tai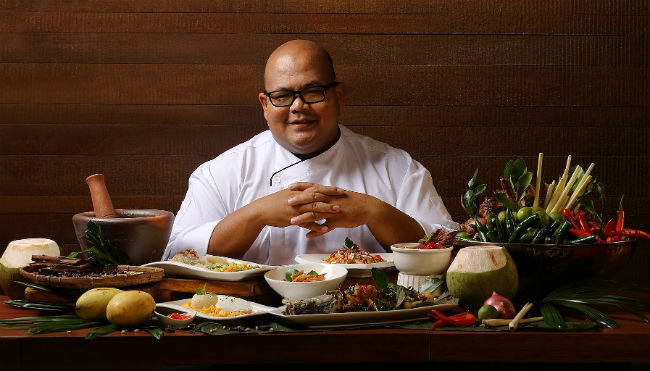 Kuala Lumpur, 29 June 2018
Feast Village Starhill Gallery unveils the latest addition to its stunning array of dining offerings - Pak Tai, a southern Thai restaurant right in the heart of Bukit Bintang. Located in the centre of the vibrant meandering alleyways of Feast Village, Pak Tai is set to introduce beguiling chilli-spiked cuisine of southern Thailand to the gastronomes of Kuala Lumpur.
The sister establishment to the original Pak Tai at The Ritz-Carlton, Koh Samui, Pak Tai at Feast Village in Kuala Lumpur serves exquisite cuisine from Thailand's southern provinces, renowned for its spicy food and rich and savoury curries. At Pak Tai, tradition and innovation are perfectly balanced and only the freshest ingredients are used to bring traditional recipes to life.
The restaurant is helmed by Thai native Chef Guk, whose notable culinary skills and passion are reflected in the artful curation of its extensive menu. Born and raised in Thailand, Chef Guk's love for cooking started at the tender age of eight. His culinary education began in the kitchen of his family-owned restaurant, where his mother imparted the fundamentals of preparing and cooking Thai cuisine, thus igniting a passion in him for the culinary arts which took him from The Land of Smiles to the United States in the pursuit of developing and honing his skills.
In coming to Malaysia, Chef Guk has made it his personal mission to introduce authentic local southern Thai cuisine to the food-loving residents of Kuala Lumpur. In preparation of this task, Chef Guk and his team spent months in the south of Thailand, travelling through towns and staying in the homes of the locals in search of authentic southern recipes, learning about local ingredients and mastering traditional recipes handed down through the generations. Fresh local produce and Thai ingredients specially flown in from Thailand are used to ensure that each dish is an infallible tribute to his homeland. Thai cooking is known to be intricate with strong aromatic elements of fresh herbs and spices, and requires meticulous care throughout the cooking process to ensure that the flavours, textures and appearance of each dish truly encapsulate the essence of Thai cuisine.
Back