TV stars take the stage to pitch for advertisers' dollars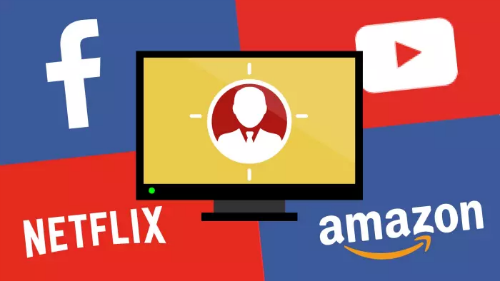 FT, May 14, 2017
By Shannon Bond
US television networks will trot out their biggest stars, from CNN's Anderson Cooper to the cast of NBC's hit drama This Is Us, at glitzy events this week in prime New York venues including Carnegie Hall and Lincoln Center. The occasion is the annual upfront presentations, where TV executives pitch their new season of programming to advertisers in the hope of locking down billions of dollars in spending commitments.
While media companies still rely on star power to woo the people in charge of big marketing budgets, another story is playing out offstage. Even as they compete for ad dollars, rival networks are teaming up to make it easier for marketers to buy TV commercials the way they buy digital ads.
The latest move comes from Time Warner's Turner Broadcasting, Viacom and 21st Century Fox, which recently formed OpenAP, an alliance that lets advertisers use data to find particular types of viewers across channels from CNN to MTV to Fox. Rather than buying broad demographic groups defined by research group Nielsen, such as men aged 18 to 34, marketers could target people who buy a lot of laundry soap, first-time homeowners or new parents in need of nappies.
"If you look at television, historically we had a single currency that people could buy on . . . Now that currency isn't the most efficient way of buying," said Joe Marchese, Fox's newly appointed head of ad sales. He has been in charge of developing new ad models and products at Fox since 2015, when it acquired the digital advertising technology firm he founded.
"This consortium is about making it easier to do what we know needs to happen. We can combine what television does — deliver more advertising messages to people than any other platform — and make efficient buying possible," he said.
The emergence of "audience targeting" comes as TV network owners grapple with big changes in their industry. They face competition for viewers from digital outlets such as Google and Facebook and ad-free video services from Netflix and Amazon. Advertising dollars are up for grabs as brands rush to follow their customers to new screens and media sources.
Digital ad spending overtook TV for the first time in the US last year, with $70bn spent online versus $67bn on television, according to Interpublic Group's Magna. More than three-quarters of online ad dollars flowed to Google and Facebook last year, says Brian Wieser, analyst at Pivotal Research. Credit Suisse estimates the two digital giants account for one-fifth of all global advertising revenues.
Targeted ads have the potential to reshape TV's economics, according to Omar Sheikh, Credit Suisse media analyst. He predicts that targeted advertising on so-called linear television — programming watched on traditional broadcast or cable channels rather than digital streams or devices — could generate an additional $100bn a year for TV networks by 2030. That could help TV ad spending accelerate from 2 per cent annual growth in the past few years to 5 to 7 per cent a year.
"We think the development of targeted advertising platforms . . . will help US networks win back share of marketing budgets over the long term," he wrote in a recent report.
Marketers are eager to keep up with their customers, no matter where or when they are watching entertainment, sports and news.
"What is the difference between a TV, a personal computer, an iPad, a mobile phone? We're looking at rectangular boxes with moving pictures," said Keith Weed, chief marketing officer of Unilever, the second-largest advertiser in the world and owner of brands from Dove soap to Hellmann's mayonnaise.
People may be changing the way they watch TV but they are not watching any less of it, says Lyle Schwartz, president of investment for North America at GroupM, WPP's media buying arm.
"Overall we don't believe the consumer is moving away from video. What's going on is video consumption is diversifying," he said. "The consumer is truly in charge."
TV networks are developing technologies to meet growing demand for data-driven ad targeting that matches digital offerings. Turner, Viacom and Fox have each independently pushed into audience targeting, as have Comcast's NBCUniversal and smaller TV companies like Discovery and A&E.
With OpenAP, Turner, Viacom and Fox are joining forces to standardise data targeting across their networks. They expect more companies to join the programme by the time it launches a beta version with a limited set of advertisers in July. OpenAP will be fully available by the end of the year.
"Buying on audience has a huge benefit for the marketer," said Donna Speciale, ad sales president at Turner, whose networks include CNN, TNT and TBS. "They buy digital that way, but they haven't been able to do that on television in the linear world."
Viewers may see benefits in the form of fewer ads interrupting their favourite shows. Credit Suisse's Mr Sheikh said networks could reduce advertising from an average of 15 minutes each hour to as little as two to five minutes. That could help TV win back people who have turned to ad-free options, he said.
Networks have already been cutting ad loads, which Fox's Mr Marchese said "is about bettering the viewing experience".
At Turner, Ms Speciale said she is looking to digital models to make commercials more interesting to viewers — and more valuable for marketers.
Instead of selling multiple 15- or 30-second ads in a commercial break to several advertisers, Turner could instead sell a one-minute block to a single brand, she said.
Turner aims to sell half its advertising based on audience, rather than traditional Nielsen ratings, by 2020. The company struck more than 100 audience-based deals during last year's upfront selling season, Turner chief executive John Martin told investors on Time Warner's latest earnings call.
"As part of this year's upfront, we anticipate that number is going to go up significantly," he said.
Proliferation of devices makes it harder to count viewers
Marketing executives say true progress in TV advertising depends on developing a new standard for counting how many people see their ads.
Most TV ads are sold on the basis of broad demographics measured by Nielsen. But a proliferation of devices is making it harder for content owners to accurately tally how many people are tuning in to their shows and the ads they contain. This in turn has led to declines in Nielsen ratings, eroding ad revenues.
"We need to be able to start measuring people's consumption of content and our ads across all of these platforms. If I can't measure them, I can't monetise them," said GroupM's Mr Schwartz.
GroupM is working with industry groups to measure ad viewing no matter where it appears, whether on a living room TV or through a smartphone streaming app. Nielsen has been updating its ratings to capture "total audience" on any screen or source, though it has been criticised by NBC and others for inconsistent results.
"There's an acknowledgment that we're not counting as many people as we should and we have to do a better job," Mr Schwartz said.
Mr Weed of Unilever agreed. "What we need as an industry is ratings that work across all media," he said. "What I want to do is not worry about TV versus digital, but worry about the person that I am trying to engage with and what is the best experience that I can give them."
Back