BT tries to reset fortunes with restructuring plan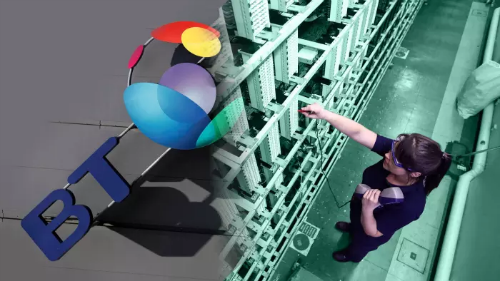 FT, May 12, 2017
By Nic Fildes
BT has attempted to draw a line under its worst performance since the turn of decade with a restructuring of its scandal-hit international arm, the loss of 4,000 jobs and a warning over the size of its dividend next year.
But with an alleged accounting fraud still being investigated in Italy and questions over future free cash flow amid tighter regulatory scrutiny, Gavin Patterson was forced to put on a brave face following the toughest period since he took over as chief executive in 2013.
"Let me be clear: this has been a challenging year. We must learn from what we found in the Italian business," says Mr Patterson, who will miss out on an annual bonus after BT's remuneration committee ruled that his total pay should be cut sharply from £5.3m to £1.3m. "We needed to give that signal to the organisation that there has to be consequences when these sort of things happen and that starts with the chief executive."
Mr Patterson, who will be working with a new chairman when former Rio Tinto chairman Jan du Plessis takes over from Sir Mike Rake in November, argued that the domestic business of BT was still sound, however.
Revenue in the year grew 27 per cent to £24bn but pre-tax profit dropped a fifth to £2.3bn owing to the cost of Italian debacle. "BT has the breadth and depth and strength to withstand setbacks," he says.
Some analysts were more sceptical. "Flawless execution will be crucial in order to both deliver some dividend growth and to restore management credibility in the eyes of beleaguered BT investors and the market," says Dhananjay Mirchandani, an analyst with Bernstein.
Shares in BT dropped 3 per cent to near a four-year low on Thursday at £3.03, close to the level reached after the telecoms group revealed details of an alleged accounting fraud at its Italian arm in January. The stock has dropped 30 per cent in the past year.
The question now is what Mr Patterson can do to restore faith among investors who had happily backed BT's aggressive push into pay-TV and mobile services only to be blindsided by the second damaging accounting scandal at its Global Services arm in less than decade.
The lower dividend guidance was highlighted by analysts as a disappointment. Jefferies said that BT's decision not to issue dividend guidance for next year diverged from traditional policy, "underlining lack of visibility on a return to free cash flow growth".
George Salmon, an analyst with Hargreaves Lansdown, agrees that the pledge to remain a progressive dividend payer was by no means certain. "BT has got several millstones hanging around its neck at the moment . . . so one has to wonder how 'progressive' the new dividend policy can be."
Mr Patterson says BT had always been an outlier in providing long-term forecasts, adding that its move to drop specific guidance was the result of the uncertainty surrounding the business in areas such as fibre investment, plugging its pension deficit and proposed charge controls on its wholesale products.
The company, which has £8.9bn of debt, said its pension deficit widened to £7.6bn at the end of March, excluding tax, compared to £5.2bn in 2016.
Some of the uncertainty over the outlook for BT has been caused by a potential shift in its position on building a more widespread fibre network, with a new consultation on a strategy to upgrade the Openreach division which provides the majority of broadband connections in the UK. Openreach, which is still owned by BT but functionally separated, provides broadband services to BT and its rivals.
But for some analyst this also pointed to one potential solution for BT — in effect investing its way out of trouble by upgrading its national broadband network and continuing to grow its consumer arm through TV rights acquisitions and new mobile offers.
In this light, some praised the more conservative policy of dividends as sensible given the need for capital expenditure, with savings from job losses and restructuring also potentially to be funnelled back into this strategy.
Stephen Snaith, head of telecoms research at Allianz Global Investors which owns about 1 per cent of the company's shares, argues that the dividend cut was "understandable" and that the valuation of BT was "lowly" even for a business "under a cloud of regulation, operational/fraud issues in Italy and a tough competitive backdrop".
Mr Patterson's reputation has largely been built on the success of the company's pay-TV and sports business during his reign as the telecoms company has taken the fight to Sky.
Yet a slowdown in TV subscribers to 11,000 new users on the back of a weaker performance in broadband growth in the fourth quarter added to the sense that the consumer end of the telecoms market is getting tougher.
Simon Weeden, an analyst with Citi, notes that the unexpected slowdown was offset by a stronger performance at EE, the mobile business acquired in 2015.
But the most immediate task will be to again try to fix Global Services after repeated attempts to do so have failed. Of the 4,000 job cuts, many will fall within the international division as BT moves to cheaper forms of connectivity to connect its multinational customers.
Selling off the Italian division and other small parts of the international empire will further draw a line under the scandal. BT has brought in a new management team at Global Services, with its boss Luis Alvarez leaving as a result, who will need to act fast to improve the struggling unit's performance little more than a year after BT fancifully claimed that it been turned round.
Sending off Mr Alvarez, Mr Patterson says that "five years is a long time for a chief executive of Global Services". With four years under his belt, he may start thinking the same thing of the group role should Mr du Plessis remain unconvinced of his plan.
Openreach plans fuller fibre networks
Openreach, the broadband arm of BT, wants to build a more widespread fibre network in the UK with support from rivals such as TalkTalk and Sky.
Openreach, which connects most homes to broadband using copper lines, said that it "could" connect as many as 10m homes and businesses to the faster fibre networks by 2025. That is five times the rate of its current role out plan, which relies instead on speeding up the existing copper network to offer ultrafast speeds to 10m homes by 2020, with only 2m connected via full fibre networks.
Openreach made the claim alongside its parent company's full-year results. It has begun a consultation with other broadband companies including TalkTalk, Vodafone and Sky to rally support for investment in fibre.
The consultation is aimed at assessing demand for faster broadband services among the companies that would need to sell it to consumers.
Clive Selley, head of Openreach, said it would take months before it can determine whether the 10m target was feasible. "I want this to be a positive outcome," he said.
CityFibre, a rival fibre builder building in second-tier British cities, poured cold water on the plan, however. "It is laughable that Openreach claim to be the nation's digital champion when it is responsible for the UK being stuck in the digital doldrums," it said.
Back