China deals collapse amid regulatory fears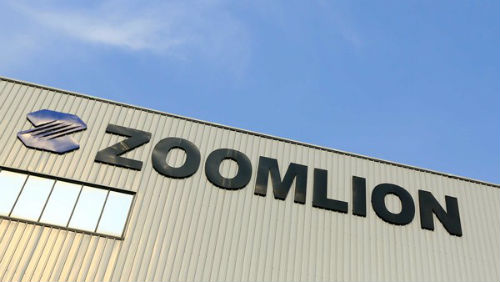 FT, Feb 27, 2016
By Don Weinland, Arash Massoudi and James Fontanella-Khan
China's flourishing appetite for acquiring overseas companies has been dealt a sharp setback as regulatory fears hindered two potential takeovers and highlighted the obstacles to striking deals with Chinese companies.
In the space of a day, two separate takeovers involving Fosun International, one of China's most acquisitive private conglomerates, and state-backed China Resources have collapsed — with the latter being spurned despite it offering a higher bid for its US target.
These challenges undermine what is expected to be a driving force in dealmaking in 2016, with Chinese companies already on course to shatter a record for outbound mergers and acquisitions. So far this year, the value of Chinese M&A overseas has topped $75bn, more than any other year on record except for 2015, when a total of $112bn in deals were attempted, according to Dealogic.
On Wednesday, the rush to acquire overseas assets continued as Zoomlion pushed ahead with its $3.3bn takeover bid for US crane maker Terex. The Chinese construction equipment maker's attempt at gatecrashing a planned deal between Terex and Finland's Konecranes not only underscores the aggressiveness of some recent Chinese outbound deals, but also the level of debt these companies are taking on in order to outbid competitors.
Zoomlion, which has seen its debt balloon during the past year, has offered roughly double what Terex's shares were trading at in January, when the Chinese company revealed its bid. The company said it planned to finance 60 per cent of the proposed deal by bank debt and pay cash for the remaining 40 per cent.
People working closely with Konecranes have raised questions over whether the Committee on Foreign Investment in the United States (CFIUS) would allow a deal between Zoomlion and Terex, which has US government contracts.
Fosun also appeared to run into regulatory concerns in Israel on Wednesday when it said it was terminating a deal, announced in June last year, to buy a controlling stake in Phoenix Holdings, an insurance and financial group, from Israel's Delek Group for 1.8bn shekels ($462m)
In December, Fosun chairman Guo Guangchang disappeared from public view for four days in connection with a Chinese government corruption probe. People close to Fosun said that some overseas regulators were pressing for official word that Mr Guo is not still under investigation by Chinese authorities — a clarification that normally cannot be obtained in such circumstances in China.
Fosun declined to comment on whether the deal had been cancelled because of resistance from the Israeli regulator. The company issued a release linking the cancellation to turmoil in global markets.
Elsewhere, Fairchild Semiconductor turned down a $2.6bn bid from Chinese state-backed enterprises China Resources and Hua Capital over fears that it would be blocked by US regulators. Instead, Fairchild accepted a lower bid of $20 per share from US-based ON Semiconductor. The Chinese consortium had countered that offer with $21.70 per share in cash.
The challenges set the stage for a potential regulatory showdown later this year as China looks to close its largest ever outbound deal. Two weeks ago, chemical group ChemChina agreed to buy Swiss agribusiness company Syngenta for nearly $44bn, with the Chinese group voluntarily submitting its deal to CFIUS for approval.
"While I expect to see some Chinese investors running into problems in their overseas investments, overall and in longer terms I am quite positive and Chinese offshore investments could prove to be successful," said Fang Jian, a partner at Linklaters in Shanghai.
Additional reporting by Patti Waldmeir
Back