Sime Darby offers RM5.6 billion to buy New Britain Palm oil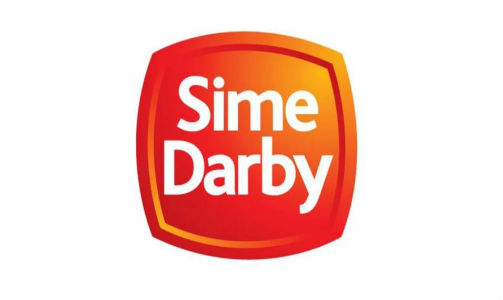 Malaysian Insider, October 9, 2014
Sime Darby Bhd, the world's top oil palm planter by land size, has offered to buy New Britain Palm Oil Ltd for about US$1.74 billion (RM5.6 billion) as the Malaysian firm looks to add high yielding plantations that can immediately boost its earnings.
The proposed acquisition, which was pitched at an 85% premium to New Britain Palm Oil Ltd's (NBPOL) last closing share price, comes after Sime Darby posted a 9% drop in net profit in the year to June as weak palm output hurt sales.
"As a brown field asset, NBPOL will immediately contribute to earnings without the incumbent risks associated with green field expansion," Managing Director of Sime Darby Plantation Franki Anthony Dass said in a media release.
The London-listed firm said in a statement that an independent board committee intended to recommend the bid to shareholders in the absence of a higher offer.
The acquisition, which will give Sime Darby significant land holdings in Papua New Guinea, comes at a time when top palm oil producer Indonesia is looking to cap foreign ownership of plantations to 30% from a current 95% limit.
Malaysian-listed Sime Darby is one of a number of foreign firms operating in Indonesia, along with Singapore-listed Golden Agri-Resources and Wilmar International and Cargill.
Sime Darby and NBPOL's combined landbank will reach almost a million hectares, up from Sime Darby's current holdings of 864,141 hectares spread across Malaysia, Indonesia and Liberia.
"The premium paid for NBPOL's assets reflects competition for developed oil palm projects, as the hurdle rate for developing a new oil palm plantation is increasing due to issues like land acquisition," Barclays said in a report.
Nearly two-thirds or 80,000 hectares of NBPOL's existing landbank of 135,000 hectares, most of which is in Papua New Guinea, is already planted with oil palm.
NBPOL's average yields can reach 26 tonnes per hectare barring adverse weather, said Sime Darby, exceeding rates of 20 tonnes in the key palm growing state of Sabah.
The firm's two refineries in the United Kingdom and Papua New Guinea would boost Sime Darby Plantation's total refining capacity by 300,000 tonnes to 4.05 million tonnes.
Sime Darby said the offer valued NBPOL at RM84,000 on an enterprise value per hectare, and was comparable to recent acquisitions within the industry.
AmResearch, however, said the valuation was at the upper range. "The value propositions ahead would depend largely on what synergies and additional benefits Sime Darby could derive from it," it said in a report.
NBPOL describes itself as the world's leading producer of sustainable palm oil.
Sime Darby has been prudent in its search for new landbank and has rejected those that do not comply with standards set by the Roundtable on Sustainable Palm Oil, Bakke said.
Both Indonesia and Malaysia, the world's top palm growers, have come under fire from international watchdogs for causing deforestation and destroying habitats for endangered animals such as the orang utan and Sumatran rhino.
Sime Darby will use cash to fund 20% of the NBPOL deal, which is expected to be completed by end-December, with the remainder to be sourced externally. Citigroup Global Markets Ltd is the financial adviser.
Sime Darby will seek to delist NBPOL from the London Stock Exchange. Group CEO Bakke said the firm was in early stages of exploring a secondary NBPOL listing in Malaysia or Singapore. NBPOL's primary listing in Papua New Guinea will be retained.
The purchase offer comes after Sime Darby said on September 30 that it had opted not to buy a 49% stake in NBPOL from its major shareholder Malaysian investment firm Kulim Malaysia Bhd following the expiry of an exclusivity period.
Kulim, which holds a 49% stake in NBPOL, said in a separate filing it intended to accept Sime Darby's offer, if a better offer was not made and if it met shareholders' approval.
The government of Papua New Guinea's West New Britain province holds 8% in the London-listed company while Pacific Rim Plantation Services owns 4.49%.
NBPOL shares opened up 79% in low volume trading in London, while Sime Darby shares rose only slightly.
"The offer will provide an opportunity for all shareholders to realise their investment in NBPOL at an attractive valuation and we also believe it represents a positive outcome for our employees, our customers and other stakeholders," said Antonio Monteiro de Castro, chairman of NBPOL. – Reuters, October 9, 2014.
Back