A teacher's effort and contribution knows no boundaries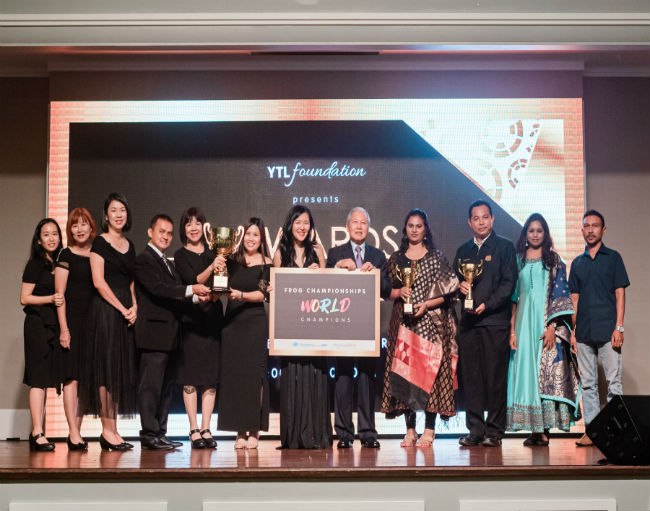 Kuala Lumpur, November 22, 2019
Every year, YTL Foundation together with FrogAsia recognises the achievements of schools and teachers by celebrating their hard work and dedication in raising the bar in 21st Century Education. The award acknowledges schools and individuals who have made a difference in teaching and learning, in school administration and in community engagement. This year's Awards Night was held at the JW Marriott Kuala Lumpur.
"Teaching is a noble profession that shapes character and calibre, and contributes to the future of an individual. Not many know the sacrifices that teachers have to make to ensure that their students learn. For many of us, teachers are the backbone of our society because they contribute in shaping the future of our nation, hence, every year, we make it a top priority to celebrate these teachers for their efforts and dedication towards improving education in Malaysia. We want to celebrate those who have worked hard behind the scenes to propel their students forward; those who have struggled through change, and have seen the fruit of their labour," said Datin Kathleen Chew, Programme Director of YTL Foundation who was present at the ceremony together with Yeoh Pei Lou, Executive Director of FrogAsia.
"We want to highlight that education is recognised as a key fundamental right and this right cannot be fulfilled without qualified teachers. It is no doubt that a teacher's job is challenging, as not every student is the same, thus requiring the teacher to be dynamic and agile in the use of different teaching approaches. Although teaching can seem to be a commonplace profession, yet its challenges can mean it takes a special type of person to achieve excellence in this career. " Datin Kathleen added.
The Awards Night celebrates national and international contributions in education through the prestigious Frog Teachers Awards, Frog World Championships, Global School Leaders Malaysia Awards, Tan Sri Yeoh Tiong Lay Transformational Awards, Puan Sri Kai Yong Yeoh Book Prize and YTL Foundation Schools Awards.
Guests at the Awards Night were entertained by Sufian Suhaimi, a Malaysian singer and former teacher known for his singles, ''Terakhir'' ''Di Matamu'' and ''Mencuba''. Sufian also recently won the Best Performer award at the Anugerah Juara Lagu 2019.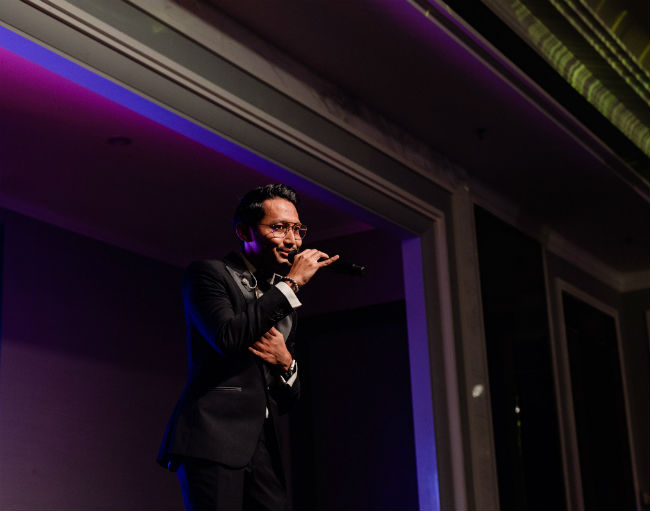 ABOUT YTL FOUNDATION
YTL Foundation was founded in 1997 on the belief that education is the basis on which every society progresses. By developing and improving education in the communities in which it operates, YTL Foundation aims to empower individuals and communities to be catalysts of change to enrich and benefit society.
Over the years, YTL Foundation has provided aid to deserving individuals who would otherwise be denied opportunities to pursue higher education. More recently, YTL Foundation expanded its role; organising workshops, talks and conferences to enrich and inspire educators, students and parents, as well as programmes to bring 21st Century teaching and learning into schools. Through programmes, funding, thought leadership and by championing the use of technology, backed by the YTL Group's 60-year heritage of nation building, YTL Foundation hopes to build better societies, through better education.
Back