YTL Foundation Celebrates First 150 Frog Classrooms achieved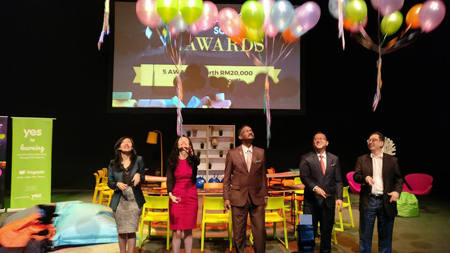 Kuala Lumpur, May 31, 2017
YTL Foundation brought together head teachers and senior school administrators from 150 schools at the Celebrating Classrooms – Inspiring 21st Century Learning Conference held at the Kuala Lumpur Performing Arts Centre.
The Frog Classroom programme launched by the foundation has transformed 150 classrooms nationwide, benefitting 120, 000 students and 950 teachers.
The Frog Classroom Programme is an initiative by YTL Foundation in collaboration with FrogAsia, provider of the Frog VLE under the Ministry of Education's 1BestariNet project. The programme aims to transform classrooms throughout Malaysia into 21st century learning spaces that promote technology-enabled, student focused learning.
Frog classrooms are equipped with 4G Internet, Chromebooks to access the Frog VLE, as well as distinctive curved tables, designed to create more opportunities for peer-led learning and interaction.
"While the physical changes that are implemented in the Frog Classroom makeovers make a big difference, the Frog Classroom programme is much more than just the introduction of physical infrastructure and technology. This is a long-term strategic collaboration and co-investment involving YTL Foundation, FrogAsia and our other partners for the development of 21st Century teaching and learning in Malaysian schools," said Datin Kathleen Chew, Programme Director of YTL Foundation.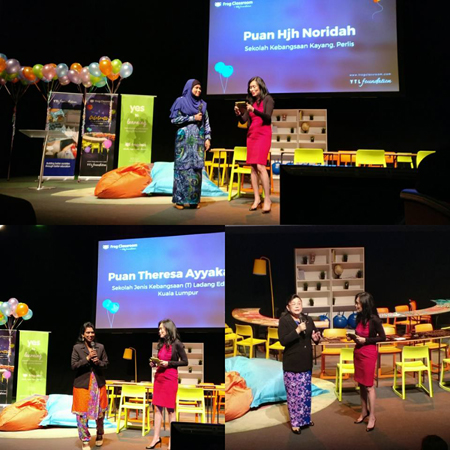 In conjunction with the celebration, YTL Foundation announced the findings from a study by the University Kebangsaan Malaysia, headed by Professor Dr Radha M K Nambiar, on the impact of the Frog Classroom. The researchers looked into perceptions of the redesigned classroom and its impact on teacher pedagogy and student learning behaviour, with the aim of determining the level of success that the Frog Classroom have had in improving student engagement and learning efficiency and upgrading teaching through the integration of technology.
The event also saw the launch of YTL Foundation School Awards, officiated by Deputy Minister of Education I, YB Datuk P Kamalanathan. The Awards, available to schools with Frog Classrooms, are grants to support schools in building innovations in teaching and learning, building learning communities, and building learning environments that promote 21st century skills. The foundation will offer five grants worth RM20,000 each to schools that submit the most compelling and sustainable proposal.
For more information on the Frog Classroom initiative, please visit www.frogclassroom.com
Back