Higashiyama Niseko Village, a Ritz-Carlton Reserve - Being Inspired by Kachou Fuugetsu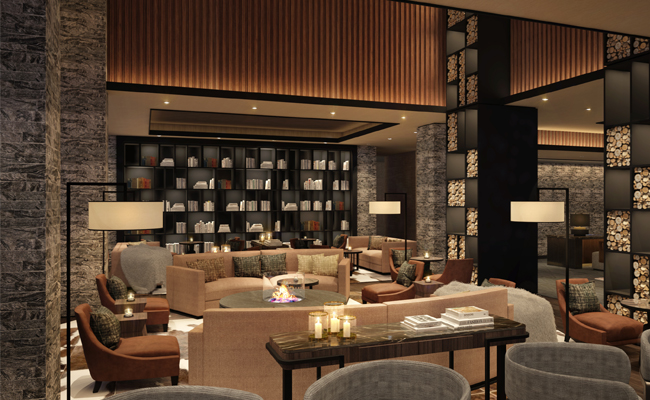 NISEKO, JAPAN – 19 October 2020 – Inspired by Kachou Fuugetsu that encourages self-discovery through the transient beauty of nature and wellbeing, Higashiyama Niseko Village, a Ritz-Carlton Reserve underpins this ancient Japanese philosophy through indigenous tactile aesthetics and unique sensory experiences. Debuting on 15 December 2020, the premier resort will curate exclusive all-season mountain adventures, immersive journeys, sublime gastronomy and restorative wellness therapies that appreciate the ever-changing beauty of nature where no two experiences can ever be the same.
Translating literally to "Flower, Bird, Wind, Moon", Kachou Fuugetsu represents the importance of experiencing the beauty of each changing season and the fleeting beauty of nature. Appreciating those differences at that moment is the start to a self-discovery path with a feeling of wholeness and sense of freedom while focusing on the present moment.
The evolving seasons at Niseko Village, an internationally acclaimed alpine destination in Hokkaido, Japan, invites an exploration of its timeless beauty all-year round through its vast ski terrains, outdoor pursuits, wellness therapies and PURE nature park activities.
Higashiyama Reservists, a team of select experts curated as guides for Reserve guests, will possess insider knowledge of the local environment, trails and natural wonders that make Niseko such a remarkable destination.
As the seasons change, so does the landscape and gastronomy. "Shun" describesthe celebration of seasonal food at its peak for the Japanese. The resort's chefs take great culinary pride in "shun" by sourcing signature ingredients from exclusive local farmers and purveyors. Fine dining journeys, cocktails and elixirs are crafted with every creation telling a compelling story that showcases the region's culinary heritage.
The Do San personifies the Reserve service for each guest at Higashiyama Niseko Village, a Ritz-Carlton Reserve. Aptly named in honour of the locale and its history, Do San means "a person of Hokkaido". These trusted and dedicated personal hosts will oversee every aspect of the guests' stay through a single touchpoint. Always available but never intrusive, the Do San ensures guests' needs are anticipated and met seamlessly yet seemingly effortless.
Each season has characteristics that are deeply rooted in the Japanese lifestyle, extending beyond landscape and gastronomy to include activities, traditions and art. Higashiyama Niseko Village, a Ritz-Carlton Reserve will continue to unfold a series of unique stories in the lead up to the official opening:
The Soul of Niseko: Evocative Mountain Adventures
Heartfelt Human Connections
Shun Culinary: A Taste of Niseko
Traditional Wellness Wisdom
The Majestic Niseko Spring Water
Dining Beyond: Immersive Journeys
The Ainu Heritage
Colours of Hokkaido: Self-Discovery Experiences
For more information on Higashiyama Niseko Village, a Ritz-Carlton Reserve and reservation enquiries, please visit ww.ritzcarlton.com/higashiyamanisekovillage or email
reservation.higashiyama@ritzcarlton.com.
Back