YTL's Wessex Water win's the Queen's Award for enterprise in sustainable development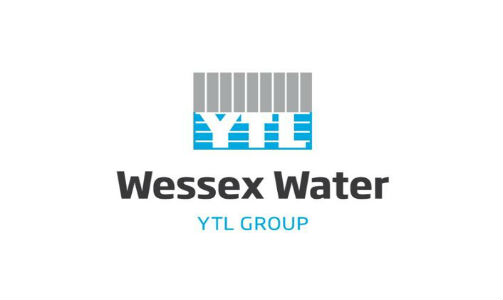 Bath Chronicle, April 24, 2013
Bath companies have received royal recognition for their contributions to sustainability and global markets.
Wessex Water, law firm EIP, BMT Defence Services, SelectScience and Corsham-based Coombe Castle International have all received Queen's Awards.
Approximately 150 Queen's Awards were announced this year for outstanding business achievement in the fields of international trade, innovation and sustainable development.
Wessex Water regained the Queen's Award for enterprise in sustainable development - it is the only water firm to have won the award twice.
The company was given the award for adopting a sustainable procurement policy and having strategies for waste management and recycling.
Head of sustainability and innovation at Wessex Water, Dan Green, said: "We are delighted to have retained the award which recognises our commitment to sustainability and is the UK's highest accolade for business success.
"This is not only about being environmentally friendly, but it is also about offering excellent customer service, being a good employer and efficient in our working practices. During the last 15 years we have made all these sustainability principles central to what we do as a company. This has helped ensure that we lead the water industry in terms of our efficiency and the services we provide, and also that we introduce more innovative ways of working."
YTL Group Managing Director, Tan Sri Dr Francis Yeoh, said: "I am absolutely delighted and thankful that YTL's Wessex Water has once again retained The Queen's Award for Enterprise in Sustainable Development. We are the only water firm to have won this prestigious award twice, which was approved by Her Majesty the Queen.
"Environmental sustainability has always been part of YTL's culture and DNA and we are a strong supporter for both long and short term sustainability development.
"In addition to retaining The Queen's Award, it also gives me great pleasure to announce that Wessex Water was awarded the Carbon Reduction Initiative of the Year and the Renewable Energy Initiative of the Year awards at the recent 2013 Water Industry Achievement Awards."
EIP, BMT Defence Services, SelectScience and Coombe Castle International all received their Queen's Awards for international trade.
Circus Mews-based EIP specialises in intellectual property and was given the award for increasing its sales by 136 per cent in three years.
Partner Jerome Spaargaren said: "The Queen's Awards represent outstanding achievement by UK companies, and everyone at EIP is delighted and proud to receive the award for international trade. EIP began as a single practitioner firm in 2000, so to receive this award in only our thirteenth year is a real achievement for such a young company.
"Since EIP opened its office in Circus Mews six years ago, the firm has evolved considerably in terms of the services it provides, and the breadth of technology areas it covers. EIP will continue to expand, and we expect to move into larger premises in the city to accommodate further planned recruitment in 2013."
BMT Defence Services, a subsidiary of BMT Group Ltd, is a maritime design, engineering and risk management consultancy.
The company has been successful in securing a number of overseas contracts in countries such as South Korea, Turkey and Australia.
Muir Macdonald, managing director, said: "We are delighted that our work is recognised by this prestigious award.
"BMT is a successful and expanding local engineering company that is winning contracts across the globe in the face of stiff international competition. We have increased our headcount by approximately 25 per cent in the last 12 months employing, talented and enthusiastic individuals who are able to apply their knowledge and expertise in a range of projects, while allowing us to provide them with a professionally rich and varied experience."
Online publisher SelectScience provides impartial, expert opinion on laboratory equipment and techniques to scientists around the world from its Bath headquarters.
Its website serves 250,000 professional scientific members, with 1,000 new subscribers monthly.
Co-founder and chief executive, Arif Butt, said: "The honour of receiving a Queen's Award for Enterprise recognises the commitment of our amazing team in delivering excellence, quality and customer focus. We hope it will attract others to join the company as we enjoy exponential growth."
Coombe Castle International produces and exports dairy produce and this is the company's third Queen's Award.
In order to win the award, the company had to demonstrate sustained growth in both sales and profits over a three-year period.
Managing director Darren Larvin said: "This is great news for the team at Coombe Castle who've worked so hard over the years to build this business into something truly special. Receiving a Queen's Award recognises the effort and dedication of our people and the loyalty shown to us by suppliers and customers in over 40 countries.
"We've always believed there's a growing market for high quality British dairy produce. It's our job to put cheese and cream on the plates of customers all over the world."
The company is due to move to larger premises in Western Way, Melksham later this year having secured a £1 million investment from Barclays.
Winners will be presented with their awards later in the year.

Back